2020

Angelic Insight Meditation

Learn about yourself and insights about your life by participating in this powerful group meditation class. Cost is $50. Private readings available after the class ($40)

Call 856 649 8784 or email for reservation

ANGEL CHANNELING LEVEL I

This course will teach you a step-by-step channeling process, specific exercises to develop your skills and Angel guide meditation techniques.
You will receive a manual and an attunement to open your higher chakras for easier, more powerful channeling.

Cost is $145.

Please call or emai me no later than a week before the class for reservation.

SUNDAY MARCH 29

11 AM- 5:30 PM

TRADITIONAL USUI REIKI LEVEL I CERTIFICATION

SEE DETAILS BELOW THE CALENDAR

ALL DAY AURA & CHAKRAS READINGS AND CLEARING

ANGELIC READINGS

HEALING JEWELRY & ART EXHIBIT

DNA HEALING & REPROGRAMMING WORKSHOP

This system of healing restores health, loving relationships, eliminates past lives and ancestral patterns at the roots by expanding & realigning all your DNA strands, including the subtle ones, to their divine blueprint.
You can achieve better health, rejuvenation, emotional balance, prosperity, freedom from addictions and recurrent negative relationships patterns.


ATCO

THURSDAY JUNE 25

7:00 PM TO 9:30 PM

PATH TO SELF-LOVE & INNER LIGHT
Regain your personal power through improved self-love & self-esteem. Learn how to reconnect to your True Self & spirit guides to access information on how to achieve more self love, love & light in your life. Cost $30

ATCO

TRADITIONAL USUI REIKI

CERTIFICATION LEVEL II

ATCO

POWERFUL TRAINING IN MANIFESTING YOUR DESIRES

Clear blockages that hold you from manifesting A BETTER LIFE.
This training is beyond "The Secret," and channeled from divine sources to improve life on Earth.
Discover what you could be possibly doing wrong with just positive thinking & learn tools & techniques to reconnect with the Universal Law of Attraction & Manifestation


SAT AUG 25

10:00 - 5:00PM

also offered online

PSYCHIC DEVELOPMENT Level I Training




SEPT 20

10:00 pm TO 5:30 pm

USUI REIKI LEVEL III CERTIFICATION




OCT 24

1:30 - 4:30 pm

EXPANDING INTO HIGHER CONSCIOUSNESS TRAINING

Learn how to expand your awareness into the realm of higher consciousness to make positive changes in your life.
Thrive, move forward, embrace the life you want to experience. We will identify major fears, blocks, situations or relationships that are driving your life and literally dragging you down.
Tools & techniques will be given to assist you in transforming these challenges and your life!

Workshop: Embrace HAPPINESS Now




Learn how to clear and heal your heart of negative energies and past feelings.

Experience practical guidance to fulfillment, worthiness, happiness and love.

Experience heart and higher chakras clearing to receive blessings and powerful Angelic transformational energies like you never had before!

You will be renewed while cleared of past hurts.

Transform yourself by opening your sacred heart.

Individual heart scanning and healing will be available at this deeply healing workshop.

Cost is $35.

ATCO

PSYCHIC DEVELOPMENT LEVEL II

TRANSFORM YOUR LIFE WITH NEW IMPORTANT SKILLS

SEE DESCRIPTION BELOW CALENDAR TABLE

NOV 26

10 AM- 6 PM

HEALING- READINGS-

JEWELRY EXPO

DEC 12

11:30 am to 5 pm

ANGEL CHANNELING LEVEL II


This course will teach you a step-by-step channeling process, specific exercises to develop your skills and Angel guide meditation techniques.
You will receive a manual and an attunement to open your higher chakras for easier, more powerful channeling. Level I is required prior to taking this advanced level.

DEC 19

8:00 TO 10:00 PM

ANGELIC DEEP HEALING

Let yourself be guided and healed during a profound meditation and receive messages from the Angels

Also you will receive free Angel readings

Cost is $25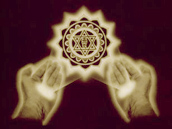 CLASSES DESCRIPTION
PSYCHIC DEVELOPMENT COURSE
This is a flexible program. Each of the two levels is a three- day program.
You will be able to take one day at a time, usually on a Sunday.
You will have to attend all three days to receive your "Certificate of Completion"
The level I program includes:
Attunements to open your psychic channels
Spirit Guides and Angels Guidance
Spiritual Meditations
Angel & Voyager Tarot cards readings
Psychometry
Crystals work, meditation and layouts
Clairvoyance & Clairaudience
Telepathy
Body scanning
Auras and chakras
Crystal ball scrying
Spiritual Healing
Cost of training:
Level I : $ 495 for the three day program.
Possible option of private teaching with your choice of options: $ 185 per day


KUNDALINI ACTIVATION / REIKI CERTIFICATION COURSE,
LEVEL I, offered in-person on DEC 2, otherwise offered online.


A journey of healing and self-realisation through Kundalini Reiki


This course involves activation and awakening of the Kundalini energy through a simple (but very powerful) healing system is also known as 'Kundalini Fire', 'Tummo' and 'Kundalini Reiki'.

Kundalini Yoga also integrated in the program starting at level II.
There are nine attunements included in the course. These attunements progressively open and cleanse the chakras and main energy channels of the body to facilitate the full activation/awakening of the powerful and creative Kundalini energy. The Kundalini Activation Course covers:
The History of Kundalini Activation Attunements
What is Reiki?
Tummo/Kundalini Reiki
What is Kundalini?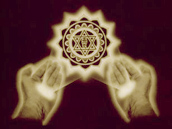 Awakening the Kundalini
The Chakra System
Chakra Associations
Attunement Preparation
Grounding
Healing Others
Self-Healing
Distance Healing
Situation Healing
Using Kundalini energy to manifest your desires
Healing karmic bonds
Space cleansing
Kundalini Fire Meditation
Passing on Kundalini Activation Attunements
Distance Attunements
Balance All Attunement & Healing
Diamond Reiki Attunement & Healing
Crystalline Reiki Attunement & Healing
DNA Reiki Attunement & Healing
Birth Trauma Attunement & Healing
Location Reiki Attunement & Healing
Past Life Reiki Attunement & Healing
Attuning Objects to Kundalini Energy
Attuning Objects to the Universal Life Force or Spectral Rays
Passing on Kundalini Booster Attunements
Your Kundalini Reiki Lineage
The course takes you from the level of beginner to the level of Kundalini Reiki Master, which means on completing the course you are qualified to teach and attune others to this healing modality.
As well as the attunements, the course includes individual, ongoing support and no time limits. You can work at your own pace. The course includes one comprehensive Kundalini Reiki manual (which are sent to you by email in PDF format). Following your attunement you will receive a Certificate of Achievement. The complete course confers the ability to work with this energy for healing yourself and others, and also to attune others to this system.
ABOUT KUNDALINI
This energy is also called Kundalini Fire and when activated, can be used for healing yourself and others and for many other purposes. By balancing and strengthening the energy system and raising the Kundalini, many positive side effects may result.
These include:
Increased creativity; Increased powers of concentration
Increased self-esteem; Increased ability to channel energy for healing
Increased compassion and empathy; Realization of your desires and potential; Awareness of/connection to the Universe/God/Nature;
Increased flow of Universal Life Force Energy; A sense of peace
Increased health and vitality; Balance of physical appetites and drives
Increased psychic sensitivity; Raised consciousness
Better quality of sleep; A sense of connection to all things
Renewed passion for life;
Expression of the Higher Self through the physical body.

Kundalini Reiki is a complete system of energetic healing in its own right. However, it can also be used to strengthen the channeling and healing capacity of those attuned to other energy healing modalities such as Usui Reiki, Ama Deus Shamanic Healing and crystal healing methods. Many are of the opinion that the healing effected when the Kundalini has been awakened is that much more powerful because both spiritual and earth energies are harnessed.
Kundalini activation/awakening is most often identified with the dynamic meditation techniques of Kundalini Yoga. This is a very powerful system – but Yogic practice is not for everybody and Kundalini Reiki provides an alternative method of Kundalini awakening for those who prefer a simpler and gentle approach.
Kundalini is a Sanskrit word meaning "the coil in the hair of the beloved". It refers to the powerful, creative force resident in every human being. The Kundalini lies dormant in most people and is symbolised as coiled snake at the base of the spine. Through Kundalini activation, this energy 'uncoils', ascending through the chakras to the crown where it connects with the force of Universal Love and Light. This connection to the Universe/God ultimately can bring us to a state of enlightenment (called 'Samadhi' in Sanskrit), a state of total consciousness.
Through regularly working with our Kundalini energy, our level of consciousness and spiritual awareness is raised and we increasingly manifest our 'true' or 'higher' Self. As we continue to achieve higher levels of awareness and perception, we begin to express our highest spiritual ideals and destiny on the physical plane.
Kundalini activation is the birthright of every human being. It is the path to our complete manifestation and potential; the realisation of the Self.
During Kundalini Activation work, the masculine and feminine energies within the practitioner are balanced and merged, as the main energy channel is opened. Universal Life Force Energy is drawn down through the system as the earth energy is simultaneously drawn up through the system. This action creates a powerful, energising and purifying heat. The Earth and Universal energies meet and fuse at the level of the sacral chakra and the resulting high-frequency creative force moves downward to the base chakra where the dormant Kundalini resides. Through this transformative, alchemical process (the reconciliation of opposites), the Kundalini Flame is kindled and Kundalini Fire is activated.


Level I Kundalini Activation Course: in-person $ 190 , online $ 160

Level II : in-person $ 190, online $ 160

level III / Master : in-person $ 400, online $350
Learn this ancient Hands-on-Healing Art, now increasingly popular worldwide.
Become a channeler of universal energy and start helping healing yourself and others, including pets.
Reiki can help with many conditions such as insomnia, stress, pain, fatigue, and chronic conditions.
Manual and Certification will be provided.
First healing symbol given.
Please reserve a seat as soon as possible because seats are limited.
You may also take this course online with distant attunements scheduled at convenient times for both of us.
Cost $150 in person, $130 online
Credit card payment accepted
USUI REIKI LEVEL II
Attunement to and training on using two more Level II symbols in treatments of self and others. Receive healing guide for illnesses and learn advanced techniques and do distance healing. Give and receive treatment in class.
Cost $180 in person class, online $ 160
USUI REIKI MASTER/LEVEL III CERTIFICATION

Learn to teach and attune others the healing art of Traditional Reiki.
Improve your healing and intuitive capabilities. Advanced techniques are taught.
Cost is $450 in person, online $430